Here's a sample of some of our lessons! Take a look at some of the tips from our pros.
*You can check the lineup by scrolling sideways.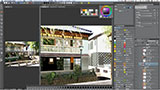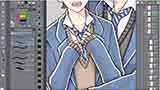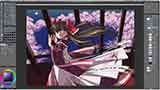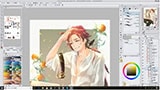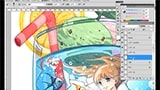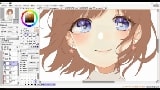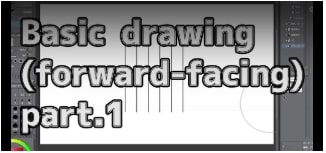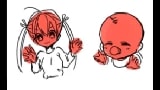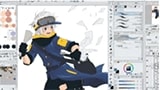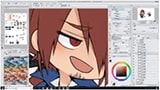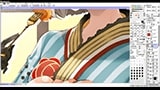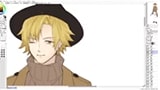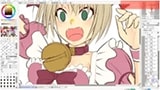 Mizuki-sensei 27. Making overall adjustments
Point
Making overall adjustments
Summary
2:43~; Create a new overlay layer and clip it. By coloring this layer, we can unify the overall color tone.
Yurita-Kurashima-sensei 14. Clothing makes it appear lighter
Point
Clothing makes it appear lighter
Summary
0:00~; By switching to screen blend mode when adding highlights, the clothing loses its heavy look. Adding highlights to clothing makes it appear much lighter!
Takeo-Himekawa-sensei 30. Effective highlights
Point
How to add highlights effectively!
Summary
(1) 8:51~; I'm using this color to highlight each separate flower only in a small area.
(2) 10:19~; The further back the flowers are, the less the highlight stands out.
(3) 11:19~; The highlights on the trees in the front follow the lines of the branches.
Natsuichi_r-sensei 17. Expression that the petals are fluttering
Point
How to express that the petals are fluttering
Summary
(1) 0:00~; I randomly make the petals smaller or larger to create an impression of depth.
(2) 6:20~; I drew the petals in yellow, but now I'm going to add some red.
(3) 8:56~; I'd like the petals to stand out a little more, so I duplicate the flower petal layer and add a Gaussian blur. Then, I change the blurred layer to addition and touch it up with the eraser tool.
mi-sensei 20. Add color to the rim of the cup
Point
When adding color to the rim of the cup
Summary
0:00~; Since this is reflecting off a lot of light, apply random colors from the surrounding area.
9-ri-sensei 04.Sparkly eyes
Point
How to paint sparkly eyes
Summary
1:20~; Using a light yellow color because her eyes are blue, then drawing very small lines, adding just a little bit of blue, red, and yellow, drawing a thin, gray layer of shadow, drawing a thin layer of light to the whites of the eyes and so on.
poppoco-sensei 01. Basic drawing (forward-facing part.1)
Point
Basic lesson of drawing face (You can easily draw face if you learn only this.)
Summary
You can easily draw face if you learn only this.
Say-sensei 01.02.Hand sizes & How to draw hands
Point
Basic knowledge of hand sizes
Summary
Let's understand the difference in hand size between characters.
Natsuichi_r-sensei 17. Create perspective by coloring
Point
Create perspective by coloring?
Summary
0:45~; I'm painting his coat-tails a lighter color to create perspective.
Natsuichi_r-sensei 06. coloring eyes
Point
Important tips about coloring eyes.
Summary
7:36~; Instead of using a monochrome color, I chose a contrasting color or a color of the background. This adds more depth and liveliness to characters.
(?ω?)(suyamunya)-sensei 20. Good techniques of finishing touches
Point
Good techniques of finishing touches
Summary
0:20~; I'm adding highlights around the entire character to bring her forward, and using an overlay to blend her hair and skin tones, as well as the kimono and background together.
Kotomi-sensei 20. How to create dimension (Hair)
Point
How to create dimension of hair?
Summary
(1) 0:20~; I don't want to make lines of shadow. To create dimension, I'm coloring along with the surface of his hair.
(2) 0:30~; I'm avoiding too much blending.
(3) 6:00~; He's blonde so I'm going with a bright, off-white color to give it some gloss.
(4) 10:12~; I'm using a purple color scheme to draw the silhouette. His hair seems longer with this added depth.
Morozou-sensei 12. Shading and adding shadows
Point
What is the difference between shading and adding shadows?
Summary
Shading is a type of shadow that gives depth and texture to the picture. You can see this in objects like your hand. Even without light, you may notice distinguishing creases on your palms. These type of definitions are considered shading. On the other hand, shadows are occurrences caused by light shining on an object. It's important to utilize these two techniques if you want realistic properties to your piece.